With extensive political and business network in the Philippines, Stratbase provides guidance and counsel on business opportunities, policy solutions and representation to a diverse, topnotch clientele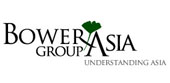 BowerGroupAsia (BGA)
Stratbase is the Philippine partner of
BowerGroupAsia. BowerGroupAsia translates the world's most complex and dynamic markets into actionable information for its clients. We apply unmatched expertise and experience to help clients develop strategies to expand their businesses, solve conflicts and promote best business practices in Asia.

Stratbase Albert Del Rosario Institute (ADRi) is an independent international and strategic research organization with the principal goal of addressing the issues affecting the Philippines and East Asia through

1) effecting national, regional and international policy change or support

2) fostering strategic ideas based on cooperation and innovative thinking

3) providing a regional venue for collaboration and cooperation in dealing with critical issues in East Asia  

4) actively participating in regional debates and global conversations.

The following are ADRi's publications:
SPARK
The key link to idea and action – is the on-line newsletter of the Institute that covers socio-political and economic analysis of timely issues that affect the direction of the economy and political landscape governing the Philippines.
OCCASIONAL PAPER
ADRi's Occasional Papers are concise analyses of the contemporary issues involving Philippine society.
POLITIKA and ECONOMIC SNAPSHOTS
ADRi provides clients with snippets of the economic and political developments in the country on a quarterly basis. Both are aimed to provide a macro description of the fundamental indicators of economic and political trends in the Philippines.


As investment advisers, our team networks, strategizes and identifies investment opportunities and projects; negotiates terms of acquisitions; executes transactions; creates and nurtures deals in a positive and value-increasing way, by developing relationships. We help find companies with attractive business models and to serve as catalyst for growth to acquire and expand.

Our network of relations expands the depth of our industry expertise, adds new investment practice areas, broadens our global partnerships and increases our contacts with existing and possible investment partners.


Planning and implementing an effective communication plan is an integral part of business and public affairs. Stratbase maintains a nationwide network of major media institutions for countrywide or localized campaigns; a powerful resource for your organization.

We implement disruptive content and media strategies. Our team of strategists understands how to develop broad messages to advance client policy agendas and execute issue-based advocacy campaigns using the optimal media platforms that make a difference.

The power to communicate and influence according to objective is key to any advocacy campaign.